What is a Softub® Portable Hot Tub?
A Softub® is a truly portable hot tub that is light weight, affordable, comfortable and energy efficient. It is not an inflatable hot tub, but rather a soft-sided, highly durable tub that you can set up anywhere, any time of year. Yes, even in the snow!
Softub® is the brand name for the original and still the best portable hot tub on the market. Softubs are hand-crafted in the U.S., contain no complicated wiring, and plug into a standard outlet. They require no site prep work and are delivered right to your door for DIY setup that is as easy as 1 – 2 – 3! Simply unpack and roll to your happy place, connect and fill, and enjoy! 
Softubs are affordable, costing about half the price of a traditional hard hot tub. Electric costs are typically about a third of the price too! The best part is your Softub can last 20+ years with proper care and maintenance.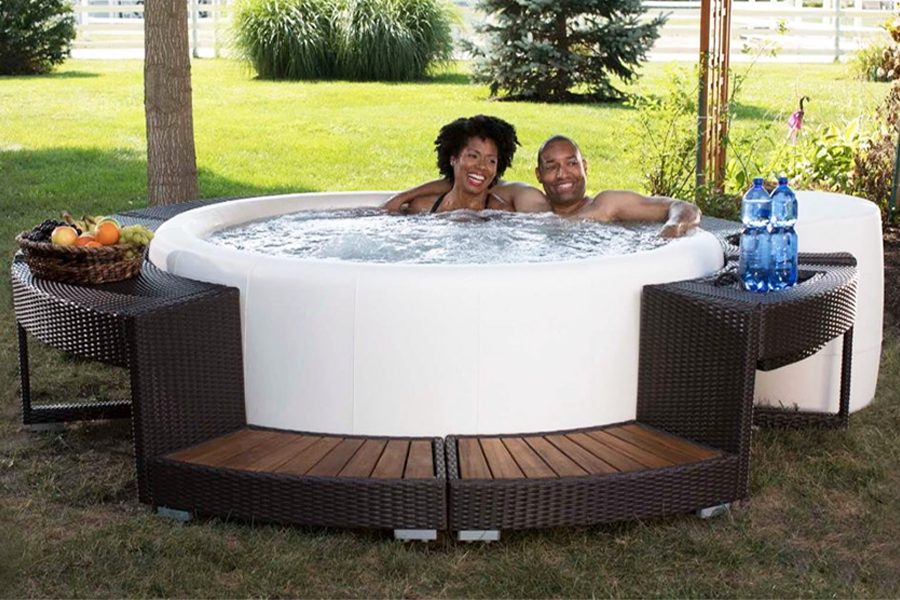 The Hydromate® system, our patented heat recovery system utilizes the heat generated from the pump motor to heat your spa to your desired temperature. We do this by circulating the water through stainless steel coils that are wrapped around the pump hosing. 
With the SmartChip, Softub® hot tubs maintain the set temperature on the control panel by turning the pump on and off automatically. The built-in safety mechanism prevents the tub from overheating if there's a problem with the temperature sensors as well as prevents the pump from turning on if the temperature is too high. The SmartChip also prevents the pump from turning on if the voltage is too low and could damage the pump.
Because it can be plugged into any standard 120V, dedicated 15-amp outlet and in light of the design of the HydroMate system, the Softub® is the most energy-efficient hot tub available, gallon for gallon. The sealed, high-density insulated cover keeps the heat from escaping when the tub is not in use. A Softub® spa can be kept at 102 degrees and be used for 20 minutes every day for an average cost of around $15 or less per month!
For over 30 years, Softub® spas have been manufactured in a green facility without the release of harmful VOC* chemicals. Softub® was green before it was fashionable.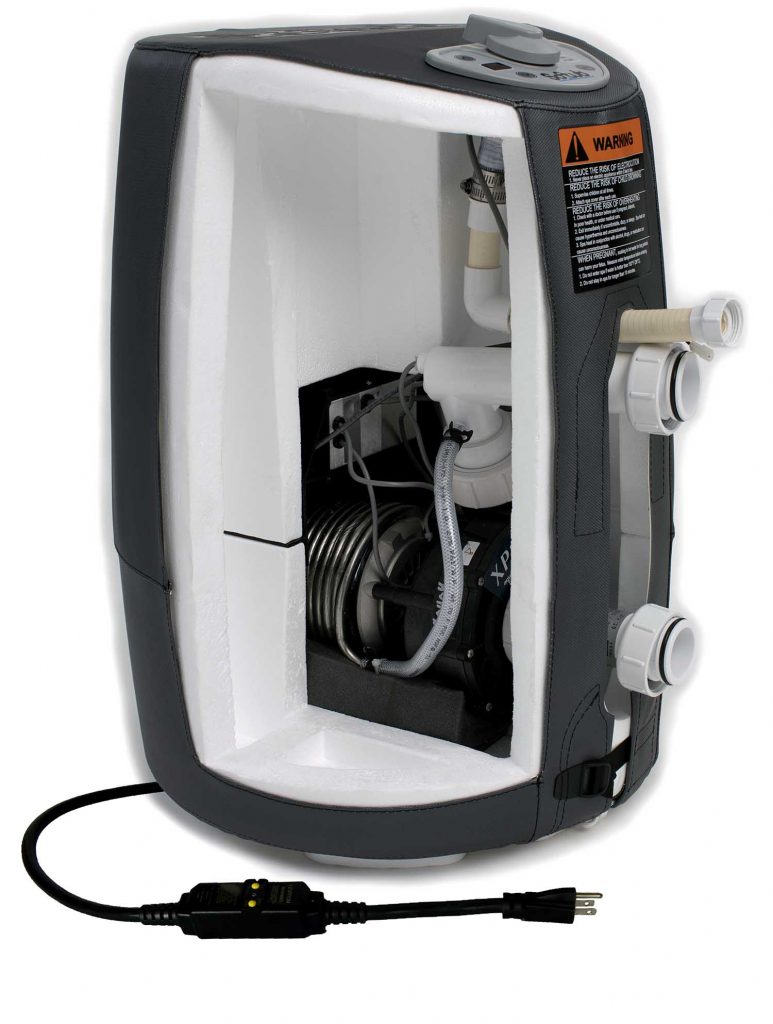 Roll
Weighing 90 pounds or less, even our largest model can be easily rolled through standard doorways, up and down stairs, inside or outside, and across lawns by one person.
Connect
Simply align the three connectors, turn and tighten, then fill your Softub® with water from the garden hose. Plug the GFCI power cord included into any standard outlet (15 amp/120v).
Relax
Enjoy the ultimate luxury of stress-free tranquility, the rejuvenating effects of warm water massage, and the indulgence of soothing your mind, body and soul. You deserve it.
We are a leading provider of Softub® spas — we love these eco-friendly, go anywhere, anytime portable hot tubs, and we want our customers to experience and love them too!
Our goal is to help find the perfect Softub® for you. We'll walk you through all of your model options, from size to exterior and interior colors, so you can pick the one that matches your space and your lifestyle. All of our Softubs include a five-year limited warranty.
Our do-it-yourself setup is easy, but we will still be available if you run into any issues or questions. Once your Softub® is up and running, we'll guide you through keeping it that way for many years to come. We carry full lines of water care and cleaning supplies — plus, we offer bundled savings!